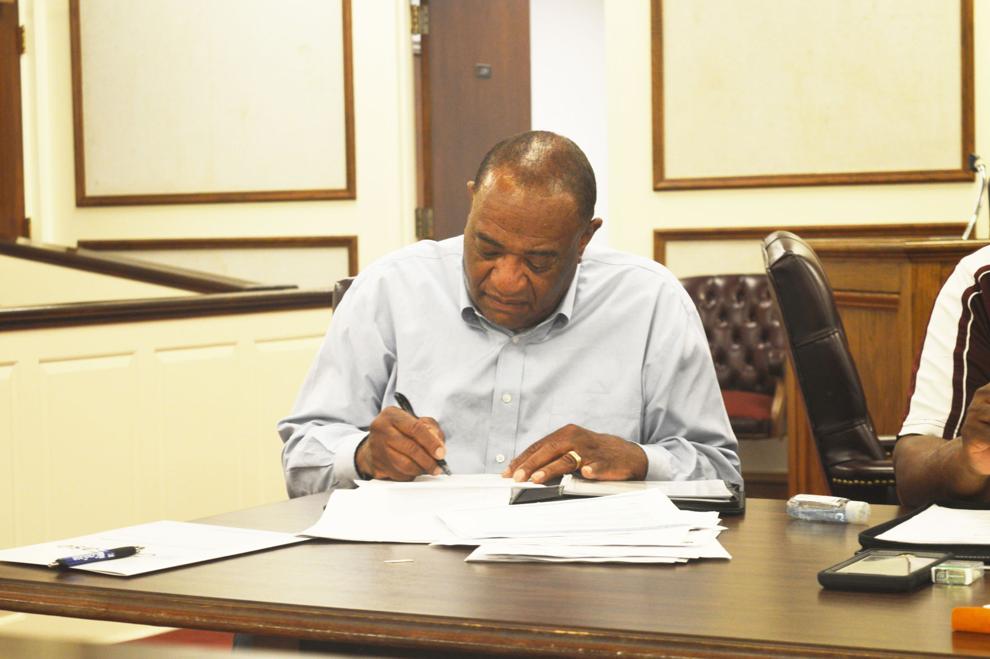 As the COVID-19 threat continues to loom, the Oktibbeha County Board of Supervisors officially signed a local declaration of emergency at its meeting Monday night.
The declaration comes after President Donald Trump declared the virus a national emergency last week, and Gov. Tate Reeves declared a state of emergency within Mississippi. The declaration comes as cases continue to rise in Mississippi and across the nation, with 21 cases confirmed as of Tuesday morning.
No cases have yet been confirmed in Oktibbeha County.
"It's what we do for every disaster," said Oktibbeha County Emergency Management Agency Director Kristen Campanella. "It just opens up the possibility that if you need supplies you can get the money to purchase them in that category B, any supplies, overtime rates, all that stuff."
The documents included a proclamation of existence of a local emergency, and a resolution declaring an emergency.
"We usually have to meet a threshold, and then the governor will proclaim and the request the president to sign for a federal declaration," Campanella said. "The way this one worked this time was that the president went ahead and signed a federal declaration. We didn't necessarily have to do it this time, but we went ahead and did the paperwork for it."
She said category B items include those associated with emergency protective measures.
"It covers any supplies you need for that purpose, the masks, the gloves," Campanella said.
However, she said the items were proving to be more difficult than usual to find due to higher demand.
""We can do that now, and get reimbursed for those expenses at that 87.5%, but we can't find the products anywhere," Campanella said. "That's what we're running into now."
She said the 87.5% reimbursement on the supplies included a 75% federal reimbursement and a 12.5% state reimbursement.