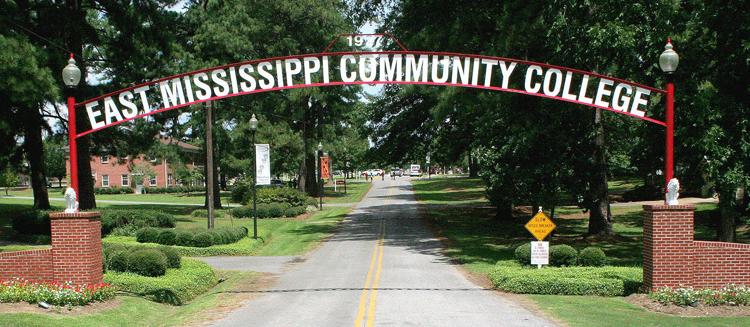 Joining Lowndes County, Oktibbeha County Supervisors unanimously moved to request an audit from the State Auditor at the urging of the county's representatives on East Mississippi Community College's Board of Trustees.
The community college has faced recent scrutiny as reports of declining funds surfaced earlier this month.
Rudy Johnson and Spencer Broocks, who are Oktibbeha County's representatives on EMCC's Board of Trustees, confirmed to Supervisors Monday one of the college's savings fund was $10 million less than it had been in 2010.
Broocks said the fund reached as low as $710,000.
The two confirmed to Supervisors they had recently walked out of a budget meeting of the trustees in May after another trustee threatened an employee of the school over information comparing the spending of EMCC to other community colleges across the state.
The unnamed trustee took issue with the numbers presented and said he could prove they were not accurate. When asked to show this proof, Brooks said the trustee refused and said he "didn't have to."
After proposing budget cuts to athletics, Johnson said some other trustees were unhappy, despite money set aside for athletics increasing in recent years while money for instruction has decreased. Broocks said the athletics budget has continually increased over the last 10 years by roughly half a million dollars.
Johnson characterized the budget meeting differently, noting that Broocks was much more "diplomatic."
Johnson said Jimmie Moore, a representative of Lauderdale County on the board of trustees, threatened to punch the employee who brought attention to the finances in the nose. Johnson said the escalation to violence led to him walking out with other trustees, noting he also asked Moore to resign.
"I don't participate, nor do I want to be in a room with somebody who brings violence into a board meeting," Johnson said. "That's what he did."
Before the Board Monday night, Johnson said the situation was dire.
"It's bad, guys," Johnson said. "We've lost $10 million, and we can't find out who authorized it."
The athletics department has faced the brunt of criticism for the expedition of funds, and Johnson and Brooks said it was mostly deserved, with the latter noting a "shell game" of departments shoveling money between each other being revealed.
"I don't think there's any embezzling, anything like that," Broocks said. "Maybe some misappropriation between departments of funds and things like that. Some departments on paper may only look like they're spending X amount of dollars, but in reality they're spending a lot more than that because it's getting shuffled somewhere else."
Johnson said it was hard to get financial reports from the school, noting that he had been asking for a balance sheet for over a year and a half only to be told one could not be produced by the school's CFO, Melissa Mosley.
Balance sheets, Johnson said, could be produced by any basic accounting software available.
While EMCC does provide yearly audits to trustees, the audits are performed by a private third-party firm. Johnson said this year was the first year when trustees were informed of the scale of loss the community college had endured.
Broocks said previous short comings in the budget had been explained away for other reasons, such as enrollment not meeting budgetary needs. Broocks said he believed departments were dipping into the savings fund rather than cutting spending.
"As a board, it is our responsibility to set a budget," Broocks said. "Once the budget is set, we have no authority over it. They never brought budget adjustments or amendments or anything back to us until we set the new budget."
Brooks said the bylaws of the trustees' board needed to be changed to allow the trustees to change the budget when necessary.
Agreeing with his fellow trustee, Johnson said the ability of the trustees to right the ship was limited.
"If the athletic budget is $500,000, but it spends $1.7 million, we have no control over that," Johnson said.
Following Johnson's example, Broocks said the reports given to trustees would not show a $1.7 million expenditure because the money is coming from other departments, making it difficult to track how much is actually being spent and the origin of the funds.
Focusing on football, Johnson said the program was not bringing in the type of money that would justify its spending, noting the department received $28,000 in football ticket sales last year and $7,500 for winning the NJCAA National Championship last year.
Winning the championship, Johnson said, cost the school over $300,000.
"And the AD said they had the funds to pay for it, other than the general fund, which is not true" Johnson said.
Johnson said the deception used to cover spending has harmed students of EMCC. He said during previous votes he was misled and the information not provided to him at the time would have changed his vote.
"An apology needs to be made to the people in our district," Johnson said. "I have voted to increase tuition on the figures that were given to me. That won't happen again. If we had been given the numbers we needed and we knew where all the spending was, we wouldn't have to go up on tuition. It's just like anything else; tuition is the easiest place to get money."
Brooks praised EMCC's new president, Scott Alsobrooks, for his work to cease volatile spending. Alsobrooks took the position last year and began working in January.
"When he came in he froze, basically, all hiring and spending of unnecessary budgets and things like that, so our fund balance is, I believe, anticipated to increase some this year," Brooks said.
Broocks believes a change will come to EMCC now that a depth of information on the problem has been uncovered.
"Now that it has been brought to light, and Dr. Alsobrooks has brought this information to us, things will change going forward," Broocks said.
Johnson urged Supervisors to join Lowndes County in requesting an audit of the school be performed by the state.
"We need an audit," Johnson said.
Supervisors agreed, voting unanimously to join Oktibbeha County's neighbor in requesting an audit of EMCC.
IN OTHER NEWS
• Contracts have been drawn, and construction on Longview Road is expected to be completed on Thursday, Aug. 13, 2020.
• Supervisors agreed to have a hearing on Sept. 3 to discuss a re-development plan for the Garan Manufacturing building on Highway 12. Garan is planning to move to the Northstar industrial park north of Starkville, and Castle Properties has approached the city and the county to create a new retail center on Highway 12. TJ Maxx and Aldi, a German grocery store chain, have expressed non-binding interest in coming to Starkville through the project. Starkville's Aldermen will discuss the plan at Tuesday's board meeting.
• The Oktibbeha County Sheriff's Office was awarded two $15,000 separate grants to fund overtime and DUI enforcement.