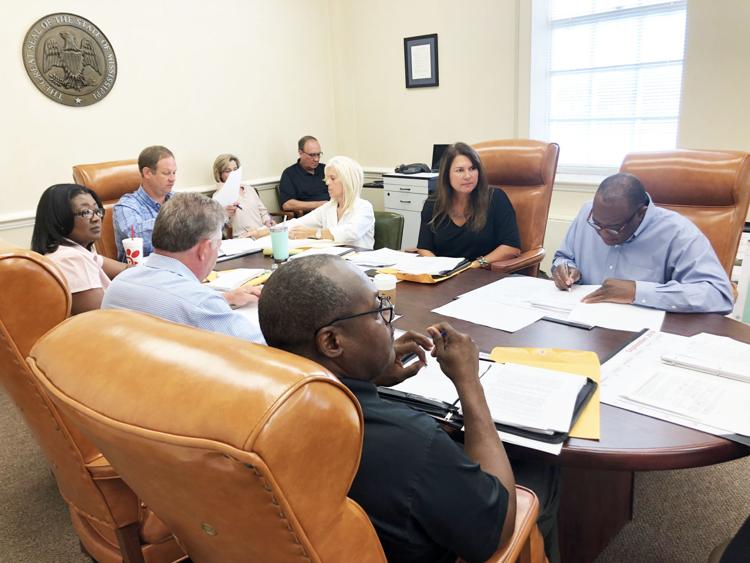 The Oktibbeha County Board of Supervisors voted Tuesday morning to unanimously approve the Garan Redevelopment TIF.
The tax increment financing plan is a tax incentive originally created in California designed to attract businesses. 
Relating to this TIF, Columbus-based development firm Castle Properties has proposed a plan to redevelop the property where Garan Manufacturing currently sits, just off of Highway 12 near the intersection with Industrial Park Road.
Castle Properties' Mark Castleberry has previously worked on the renovation of The Mill on Russell Street in Starkville.
The plan proposed by Castle Properties sees Garan moving to a to-be-built building in the Northstar Industrial Park. It's former building will then be demolished and construction will begin on a new 90,000 square foot retail center.
The projected timeline from start to finish for the project is at least 3 years.
In the retail center, grocery store giant Aldi and clothing retailer TJ Maxx have already expressed significant interest in renting spaces, with the latter having been seeking to enter Starkville for years.
During construction, 120 jobs would need to be filled, and following the opening of the retail center, there would be 150 jobs available.
Aldermen approved their side of the deal later Tuesday night.
For more from Tuesday's meeting, read Wednesday's Starkville Daily News.