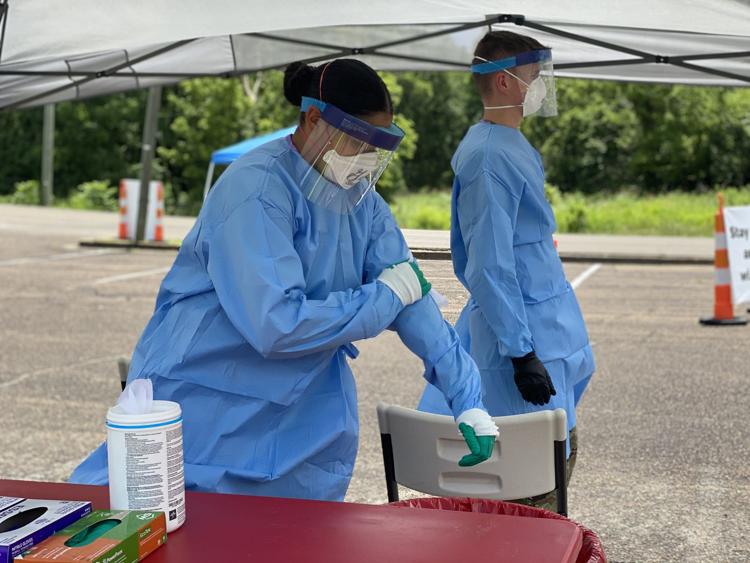 Drive-through testing conducted in Starkville on Monday by the Mississippi State Department of Health broke the previous record held by Starkville for the most tests conducted statewide at one of the multi-agency mobile testing sites.
According to UMMC spokesman Marc Rolph, a total of 160 tests were conducted at J.L. King Park Monday, topping the city's and state's previous single-day record of 140 tests done on June 9 at the Oktibbeha County Safe Room.
What's more, OCH Regional Medical Center ICU Medical Director Dr. Cameron Huxford said the hospital on Monday also saw its second busiest day for testing, as 38 were conducted at the hospital's drive-through location, further underscoring a busy day for health officials.
For more on this story, read our edition from Tuesday, June 23 or click here to subscribe to our E-Edition.