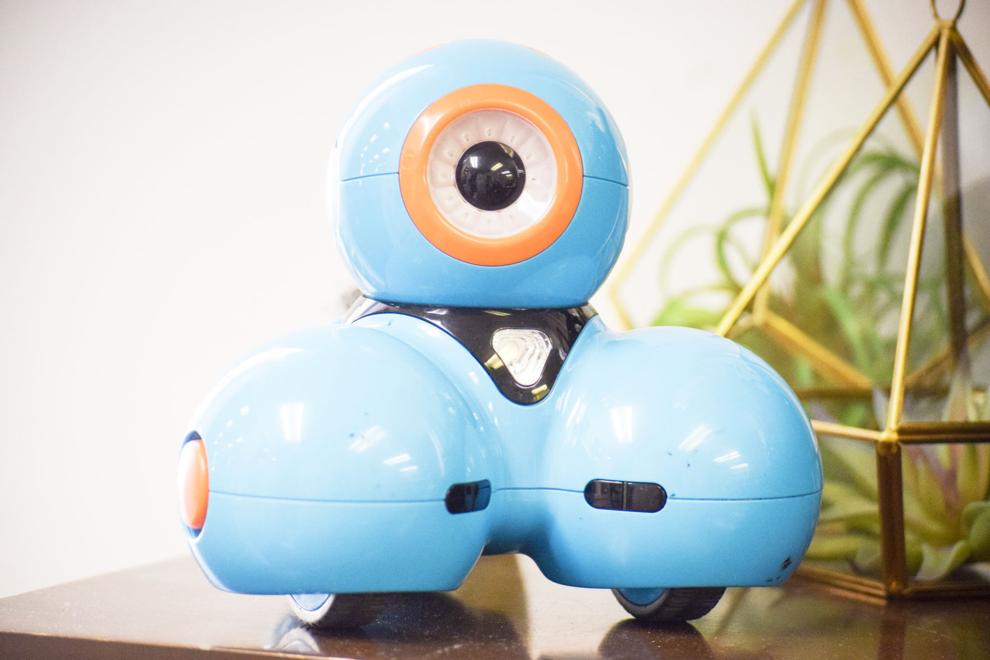 The Starkville Public Library will purchase a new robotics kit for its youth program thanks to a grant.
Funds for the grant come from the Starkville Area Arts Council and supplemental funding will come from Friends of the Library.
The Sketch Kit will allow children at the library to add more parts to robots, which the library already has.
Children's Librarian at the Starkville Public Library Loraine Walker said the Children's Library currently has 10 Dash robots. These robots are paired with tablets used to teach coding programs during the Science Technology Engineering Arts and Math program.
"In our Robotics and Coding, we race and build things, but people learn in different ways," Walker said. "So, for people who are more visual than tactile, for them to actually see the pattern they have to draw will make a really difference."
To incorporate more art into STEAM, Walker said the robotic Sketch Kit will have arms to attach on the robots, so they can be coded to draw pictures with a marker on a dry erase board.
"The Sketch Kit helps kids express their creativity and exercise their critical thinking and spatial reasoning as they draw shapes, patterns, words and more," Walker said. "It also allows children who are differently abled to press themselves creatively in ways they might not otherwise be able to do."
After being approached by Leslie Hunt, the librarian at Sudduth Elementary School, about grant opportunities with SAAC, Walker applied in September for a community grant designed to help organizations achieve their mission through art.
"I never expected we would receive this grant," Walker said. "I just knew it was a chance to expand our program and help all of the children in Oktibbeha County have access to different learning methods that encourage their creativity."
This week, Walker was overjoyed to discover the library had been awarded the $1,000 grant. To meet the remaining $300 needed to order the Sketch Kits, the Friends of the Library donated the remaining funds.
For more on this story, read Thursday's Starkville Daily News.