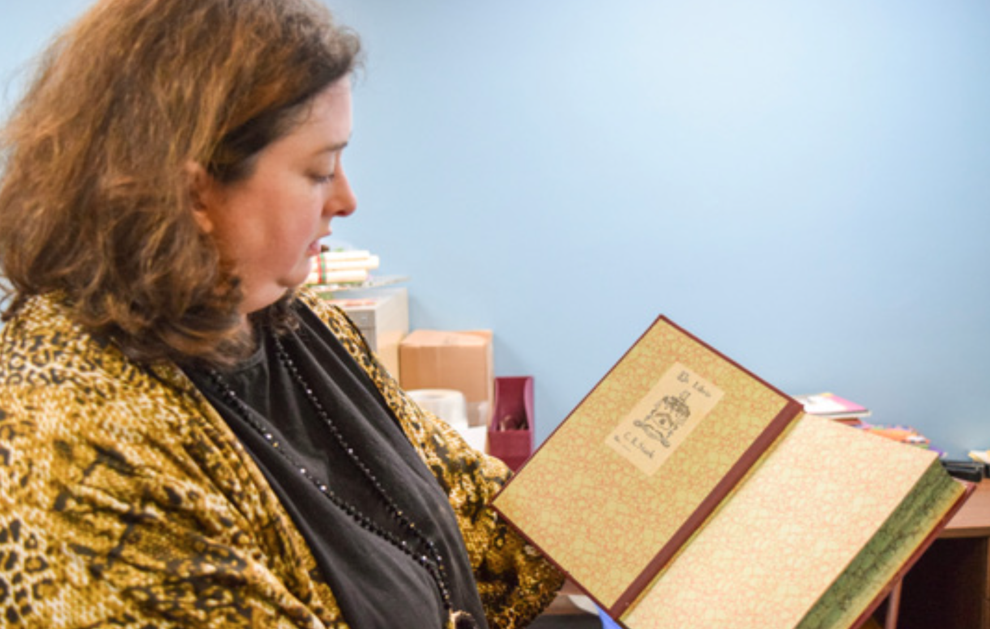 A collection of rare and historical books older than most of Starkville's residents has found a new home in the Starkville Public Library.
The Stark Collection is a selection of Betsy Stark's personal books that have been donated to the Starkville Public Library from her family. Stark previously provided a donation to the library in honor of her parents, resulting in the Christopher Randolph Stark and Annie Reynolds Stark Annex, which houses the library Historical Collection, Rare Books Collection and Genealogical Collection.
Library Director Phillip Carter said they received the books last week but were unaware of the extent of the collection prior to delivery.
Though they have not counted the exact number of books in the collection, Carter estimates the number is in the hundreds.
"A ton of these books are going to be valuable additions for our rare book and historical book collection, especially the Mississippi and Starkville history books," Carter said.
As a history fanatic, Carter has a particular favorite item from the collection: a 1941 yearbook from All Saints College in Vicksburg. The Episcopal college closed in 2006 after nearly a century in business, and Carter said he did not realize they existed until a few years ago.
"It is just really cool because I have never seen anything from All Saints College," Carter said. "In fact, I had not heard about it until a year or two ago, but it is really cool that something from that place is being preserved."
Read this full story online with the Starkville Daily News E-Edition. Convenient home delivery also available – get your newspaper dropped daily at your door