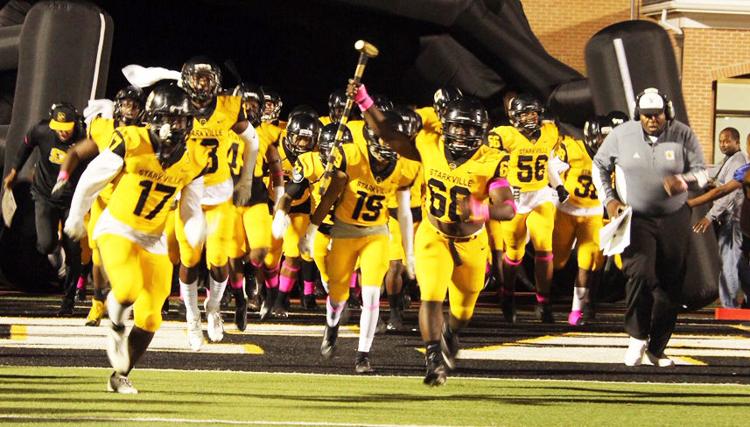 As Madison Central kicker Luke Bridges lined up to attempt a game-tying 37-yard field goal with just seconds left on the clock Friday night, Starkville quarterback Luke Altmyer stood watching on the sideline.
Altmyer later said he was physically on his feet, but mentally on his knees – hoping the kick from Bridges didn't go through the uprights.
Bridges' kick went up…. and it was wide right. No good. Like that, Altmyer and the Yellow Jackets had just knocked off the state of Mississippi's top-ranked team.
Starkville walked away with a 24-21 win. It was the 34th straight regular season home victory for Starkville and more importantly, it kept the Jackets firmly in the driver's seat of Class 6A, Region 2 with a perfect division record. Starkville is now 7-2 overall and 4-0 in division play. Madison Central fell to 7-1 and 3-1.
"Seeing that field goal go wide right was such a relief," Altmyer said.
For more on the big victory for SHS, see Saturday's Starkville Daily News.