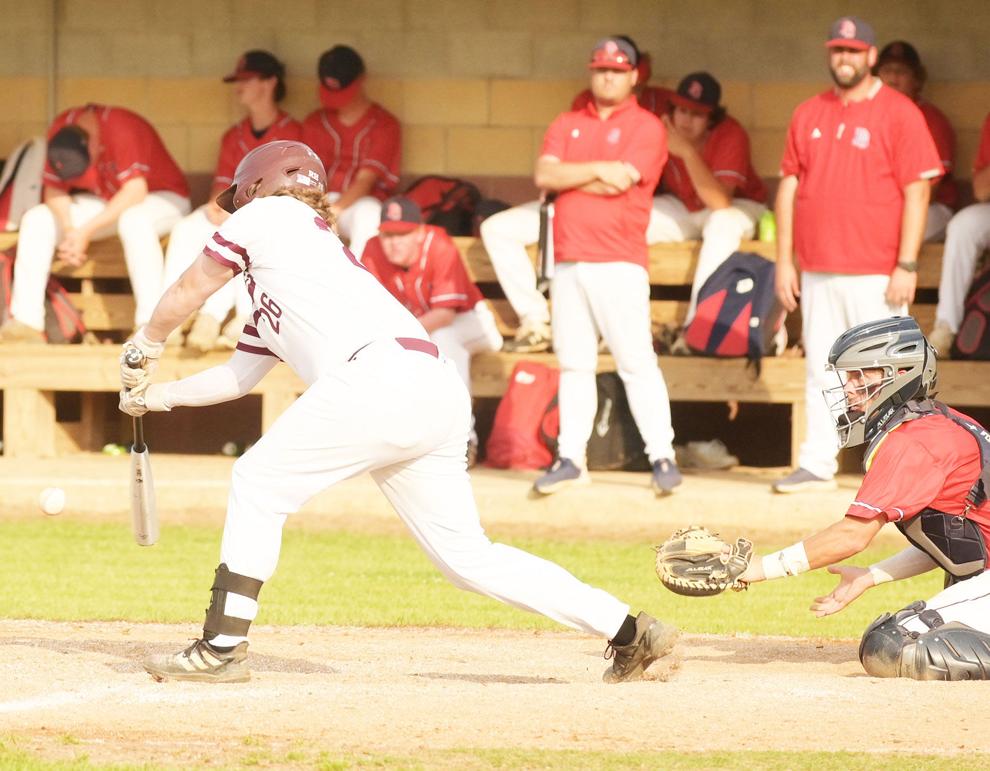 MABEN – Lightning and rain ended the game the night before shortly after Norwood had driven in the last two runs scored to take what was once a 6-2 game and tie it up. With two runners in scoring position and no outs in the 11th inning, Norwood golfed a ball into right field for a base hit and sent the Wolverine fans home happy with a game one 7-6 win.
It was a big one to get as East Webster pitched the final 10 innings of the game incredibly well and was able to get in the driver's seat. The big hit finally broke up four-straight innings in which the Wolverines had at least two runners on base and couldn't score.
For more on this story, read our news edition from Thursday, May 11 or click here to subscribe to our e-edition.