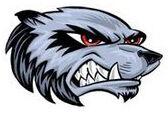 MABEN – It's always a grind to try to beat Calhoun City.
The East Webster Wolverines have been worn down by the relentless defensive pressure that the Wildcats have had over the years and it's made or broke some teams. The rubber met the road in a key Class 2A, Region 4 game on Tuesday in Cumberland and the Wolverines had to answer in the fourth quarter.
One of the marks of a growing team is the ability to get big moments from players up and down the roster. On Tuesday night, it was at least three different players from different stages in their careers coming through.
Senior Cael Chrismond, junior Dylon Tollison and sophomore Jerkel Ivy all had big moments to score in double figures and lead East Webster to a 71-67 triumph over the rival. Tollison's performance might have been the biggest in the fourth quarter as he hit a trio of 3-pointers to spark the offense.  
For more on this story, read our news edition from Wednesday, January 11 or click here to subscribe to our e-edition.