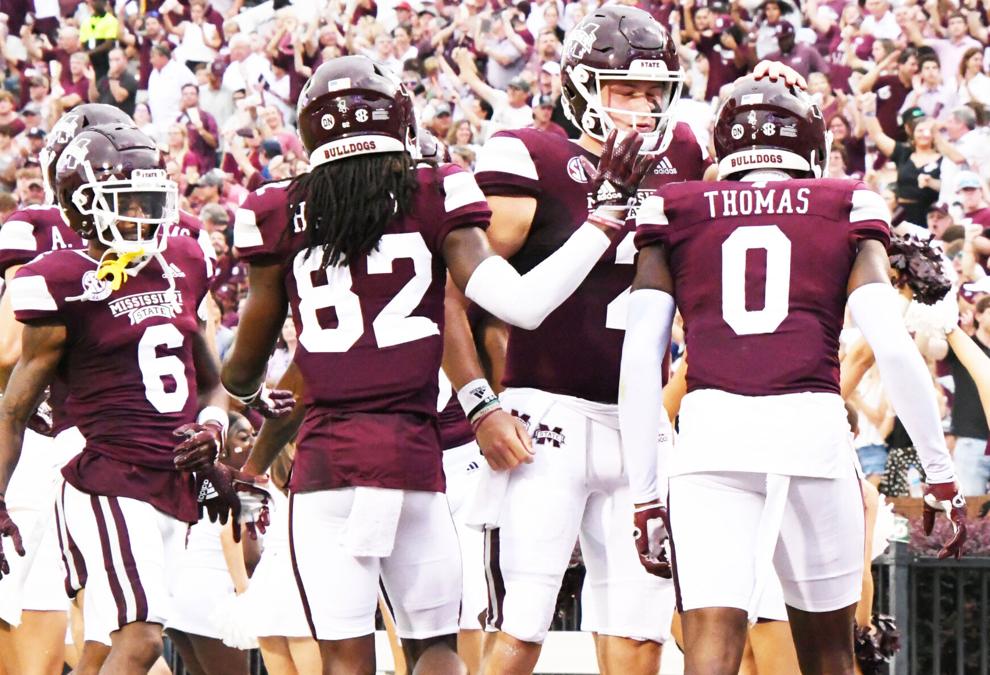 It's just one game, but the Bulldogs look like they are going to be a team effort in year three under head coach Mike Leach.
Will Rogers threw for a career-high 450 yards in the opening game of the season in what became a 49-23 blowout of Memphis. In the win, Rogers' five touchdowns went to five different receivers and 12 players caught passes in the victory.
For more on this story, read our news edition from Tuesday, September 6, or click here to subscribe to our e-edition.