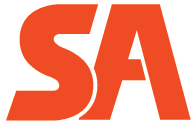 FRENCH CAMP – A solid night from the Starkville Academy defense was too much for the French Camp Academy Panthers and the Volunteers earned a 23-0 road victory in Choctaw County on Friday night.
Starkville Academy got in the winning column one week after dropping a 33-13 decision at home to Lamar School to open the season.
The Vols (1-1) went back to work last week and put the loss to Lamar in the past quickly.
For more on the Vols, see Saturday's Starkville Daily News.