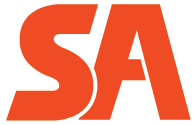 LOUISVILLE – With a young team in his hands, Bill Ball is preparing his troops for the tough road that's ahead.
The Starkville Volunteers are working their way into the No. 1 seed discussion with big opportunities ahead starting next week against mighty Heritage Academy, but first have to clean up their play on the court as it stands. Friday night allowed Ball to work his players and try some different things defensively and it led to an easy Class 4A, District 2 road win over Winston Academy 55-28.
"It's a very young team so that's how you lead to peaks and valleys," Ball said. "I think you've got to keep reminding young teams that we need to have a mature approach and if we struggle offensively but keep guarding, we're going to be in the game. Sure, it didn't come into play (Friday), but there are going to be some nights where we play some better teams going into the postseason."
For more on the Vols, see Saturday's Starkville Daily News.