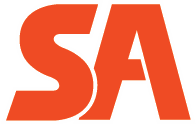 It's back to Jackson Academy for jamboree action for the Starkville Academy Volunteers.
After several years of scrimmaging against Noxapater in the preseason, the Vols have decided to shake things up and do something different with the return to Jackson Academy.
Starkville Academy plays six games away from the friendly confines of J.E. Logan Field this season so head coach Chase Nicholson decided to hit the road a little further out for the jamboree also.
For more on the Vols as they prepare to travel to Jackson for jamboree action, see Friday's Starkville Daily News.