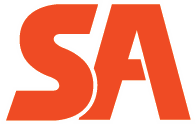 CLEVELAND – CJ Jackson had a 20-yard burst on the first offensive possession for Starkville Academy which signaled that the Volunteers had arrived in the Mississippi Delta to take care of business on Friday night.
Starkville Academy scored 28 first-half points and went on to defeat Bayou Academy 44-0.
The Vols bounced back from last week's loss at Pillow Academy and improved to 6-2 overall and 3-1 in District 1-Class 5A.
For more on Starkville Academy, see Saturday's Starkville Daily News.