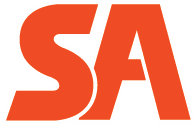 MADDEN – It happened again on Friday night.
The Starkville Academy Volunteers came from behind for the second-straight game with a touchdown in the final 4 minutes of the game to defeat the Leake Academy Raiders 20-19.
After sophomore quarterback and OCH Regional Medical Center Athlete of the Week Randall Futral converted a third down with a big run to the 10-yard-line, senior quarterback Garrett Lewis scored on a 2-yard sneak two plays later.
The two-point conversion failed, but the Vols were still able to escape a tough place to play with a one-point victory.
For more on Starkville Academy's latest comeback win, see Saturday's Starkville Daily News.