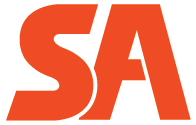 Wins have been hard to come by for the most part this season for the Starkville Academy Volunteers  boys basketball team.
On Friday night, the Vols were able to hold off the East Rankin Academy Patriots in a 49-42 Class 4A- District 2 victory.
Starkville Academy coach Bill Ball said that the victory was much needed for his team as it improved to 11-5 overall and 4-1 in the district.
For more on Volunteer basketball, see Saturday's Starkville Daily News.