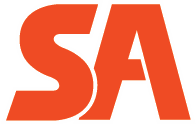 COLUMBUS – After being shut out in game one of the MAIS AAA North State championship, the Starkville Academy Volunteers brought their bats on Tuesday night.
Unfortunately for the Volunteers, it was the defense that cost them their season.
The Vols were plagued by walks, wild pitches, passed balls and six fielding errors along the way as they saw the season slip away in a 15-10 rubber match loss at Heritage Academy.
Starkville Academy won the first game of the day 4-1 to force a deciding game three.
The Vols finished the season with a record of 16-11.
For more on Starkville Academy baseball, see the Starkville Daily News.