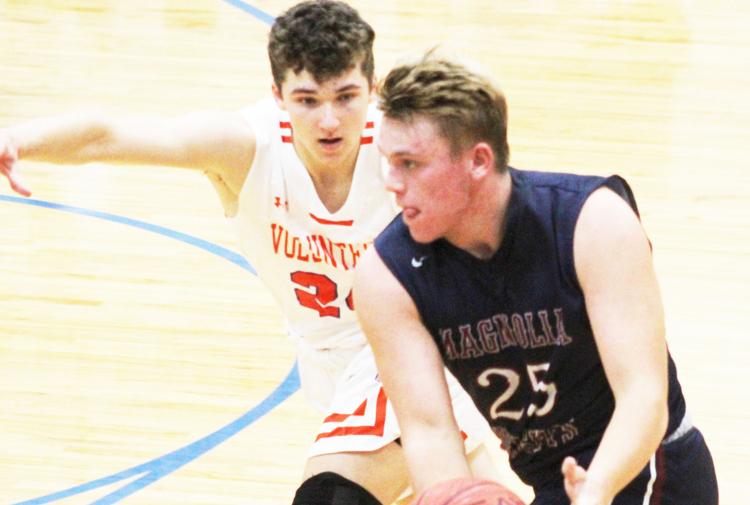 It has been a while since the Starkville Academy Volunteers played Magnolia Heights School on the basketball court.
The Vols open the season with the Chiefs and earned a 42-32 decision. The two boys programs will meet again tonight with much more on the line in the opening round of the Class 4A North Tournament in Senatobia.
Since Starkville Academy's 42-32 victory over Magnolia Heights, it has put together an 18-8 record and claimed second place in District 2 behind a very talented Heritage Academy squad. The Vols were edged 46-44 by the Patriots in overtime Saturday night.
"Our boys really left it all out on the floor and played their hearts out," Starkville Academy coach Bill Ball said. "For both of our teams, we're so proud of what they've been able to accomplish with the bye last week at the district tournament and played for a championship in both boys and girls."
The Vols defeated host Lamar School 51-42 to advance to the district championship game. Jawon Yarbrough continues to lead Starkville Academy in scoring with 14 points against Lamar and 18 more in the loss to Heritage.
Starkville Academy will face Magnolia Heights in the boys matchup at 7:45 p.m. following the Lady Vols and Lady Chiefs at 6:30 p.m.
For more on the Vols and Lady Vols as they take on the next challenge of the North 4A Tournament, see the sports pages of The Starkville Daily News this week.