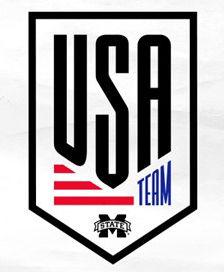 NAPLES, Italy – Facing a double-digit deficit late in the third quarter, USA Team once again found a way to come from behind to get the victory, defeating Japan 89-84 to advance to the Gold Medal match of the World University Games.
"There are people in this profession and players who play their whole career that don't get this kind of opportunity," MSU head coach Vic Schaefer said. "I'm really happy for our players. I don't know that I have ever seen a more resilient team that can bow their next and show the toughness that they have shown. On top of that, they continue to do it in the hardest quarter, which is the fourth quarter."
For more on USA and Mississippi State women's basketball in Italy, see Tuesday's Starkville Daily News.