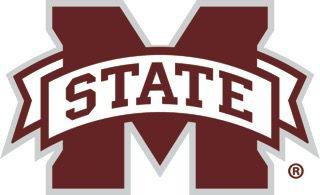 The pads are now on, so that means Mississippi State's quarterback battle is picking up steam.
MSU practiced in full pads for the first time this season on Wednesday. Yet as the physicality might be increasing, much of the focus still obviously remains on who will start at quarterback for State when the season begins on August 31.
Head coach Joe Moorhead made known after practice Wednesday what has been widely assumed already – graduate transfer Tommy Stevens and veteran Bulldog Keytaon Thompson are the clear-cut frontrunners to win the job over other signal callers Jalen Mayden and Garrett Shrader. From here on out, it's all about which one of Stevens or Thompson can start to separate himself by doing the things Moorhead and the MSU coaching staff is looking for.
For more notes on the Bulldogs, see Friday's Starkville Daily News.