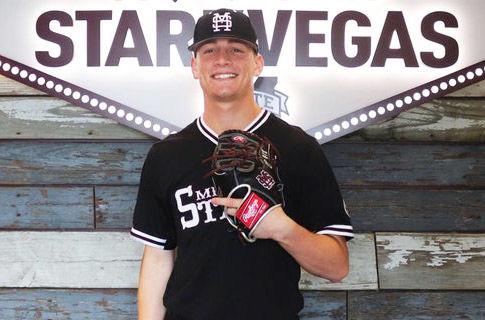 Mikey Tepper, a Fort Mill (S.C.) native, was a pitcher committed to UNC Charlotte before things started to ramp up for him in the middle of his junior year.
By the summer, he was hitting 95 miles per hour with his fastball at a summer showcase and attention began to grow. He realized that he could probably get some better opportunities in baseball so he opened his recruitment back up.
Florida, North Carolina, Auburn, Wake Forest, Central Florida and his instate schools Clemson and South Carolina were on him last summer, but there was something about Mississippi State that drew him in immediately.
For more on this story, read our news edition from Thursday, June 25, or click here to subscribe to our e-edition.