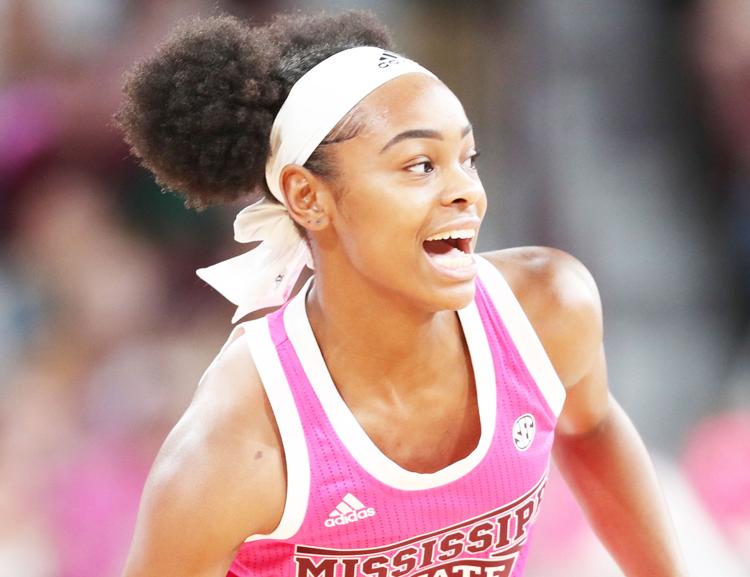 Demands are different for a Vic Schaefer point guard at Mississippi State, but it makes games like Myah Taylor produced on Sunday worth it.
No. 8 Mississippi State was struggling to produce on both ends of the court for the better part of three quarters against No. 16 Texas A&M and it needed a good shot in the arm.
That's where Taylor came in to play.
The sophomore point guard picked the pocket of Shambria Washington with 2 minutes remaining in the third quarter and sparked an 11-2 run into the fourth quarter. It changed a 10-point deficit into an eventual 69-57 win as the Bulldogs gave their coach one of the most sweet victories of the year.
For more on MSU's win over Texas A&M, plus a column by sports editor Danny P. Smith on why Schaefer was so emotional during and after the game, see Monday's Starkville Daily News.