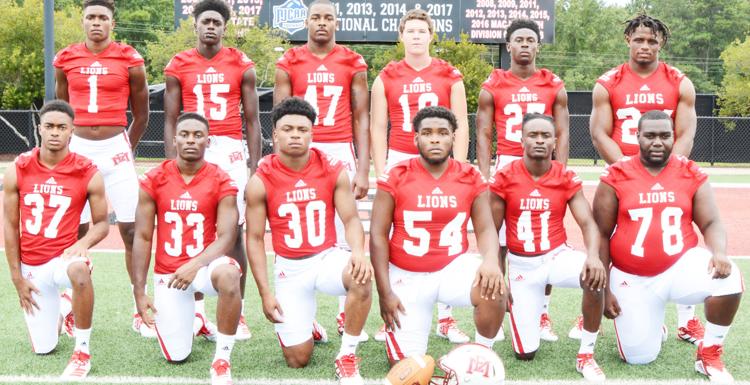 SCOOBA – Both towns know titles.
When it comes to members of the West Point football team that make the trip south to play junior college football at East Mississippi Community College in Scooba, they get the best of both worlds with a run at championships at the high school and junior college level.
The Green Wave are know for state championships as they have now won three in a row, while the Lions are coming off back-to-back national championships.
"It feels good to keep winning," wide receiver Jason Brownlee said on Monday at EMCC's media/picture day. "Nobody wants to lose."
For more on the West Point players playing at EMCC, see Tuesday's editions of The Starkville Daily News and Daily Times Leader.