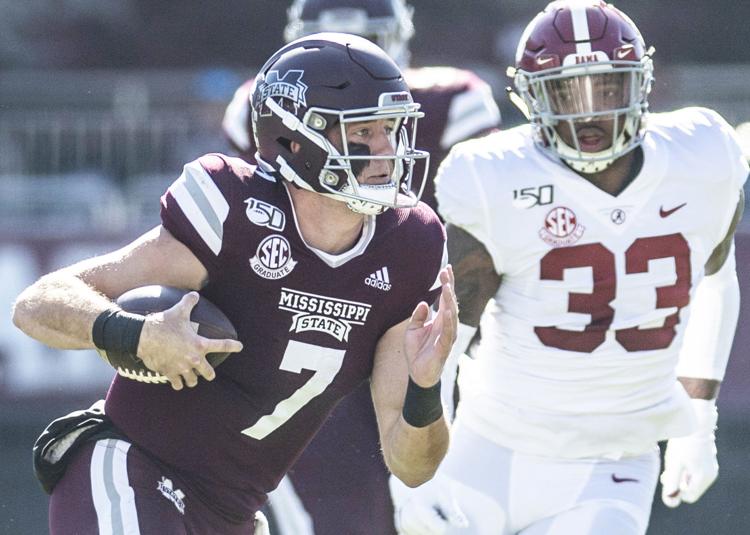 Just about all season long, there's been an element of uncertainty surrounding Mississippi State's starting quarterback position.
Nearly every week there has been question as to whether graduate transfer Tommy Stevens or true freshman Garrett Shrader would start that particular week's game. Well it seems, for now, all the uncertainty is gone.
Mississippi State head coach Joe Moorhead said after MSU's loss to Alabama on Saturday that Stevens is State's QB-1.
"(Shrader) is kind of getting over some of the stuff he (has dealt with) health wise," Moorhead said. "(Stevens) had a better week of practice (last week). Tommy ran the ball well (Saturday) and right now, he's the guy that's executing the pass game a little bit better.
"Tommy's the guy moving forward. Garrett is continuing to work and if we get an opportunity, we'll get him in there."
Stevens was MSU's best offensive performer on Saturday. He completed 12 of his 21 passes for 82 yards and rushed 10 times for 96 yards.
For more on Stevens and the Bulldogs