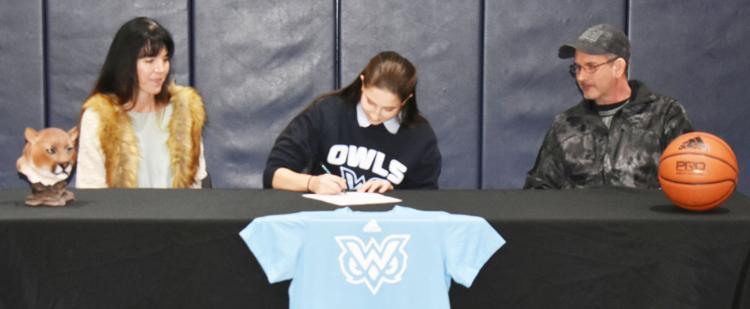 Nothing has kept Starkville Christian School girls basketball player Kristina Eaves from accomplishing her goals.
Eaves has tackled the challenge of academics with a full effort and she brings that same approach to the basketball court for the Lady Cougars.
Starkville Christian coach Luke Buckner said Eaves is one intense player.
"She's a little monster when she gets on the court and even with her recent ankle injury, you couldn't keep her off," Buckner said. "She was going to play. She played through it and played well."
Eaves' high school career will be concluding with the Lady Cougars following this weekend's Grace Christian Invitational, but a new opportunity exists after she signed with the Mississippi University for Women on Thursday.
For more on Eaves' decision, see Friday's Starkville Daily News.