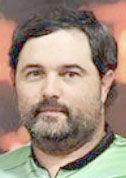 It kept getting better and better for Starkville bowler Patrick Muirhead.
During the USBC National Open Championships in Las Vegas on May 31, Muirhead kept building momentum in his lane until he finished with the best series he ever had.
Muirhead started with a 181 in the first game, then improved to a 192 in the second game and capped his effort off with a 253 in the third game.
For more on Muirhead's accomplishment, see Tuesday's Starkville Daily News.