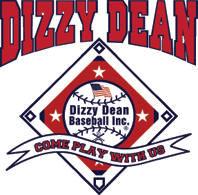 GRENADA – After rolling through the Dizzy Dean 12-year-old South State championship without even a hair of a challenge, Starkville's All-Stars were considered favorites to take home the state crown on Tuesday night.
Greenwood had different plans there.
Starkville went from outscoring four opponents 61-0 in Columbus last weekend to going cold at the plate as Greenwood's pitcher slowed them down in six innings. On the flipside, the deep pitching staff from Starkville and the defensive unit behind it went cold in the fourth as it gave up all of Greenwood's runs in what would be a 6-3 loss that ended the stellar run that Starkville put together.
"We didn't hit the ball particularly well and give their kid credit, he pitched well," Starkville coach Allan Smith said. "He had a decent fastball and a good curveball. That kid did a good job. Our one through four batters had one hit. The back end of the lineup hit the baseball, but we couldn't get it done at the top. Those are the guys that are typically getting it done and driving in runs."
Starkville gave up three walks and had an error with two outs in the fourth inning as things unraveled and Greenwood scored six runs. That was the only offense the opposition produced all night, but it was enough to win the game and advance to the championship game where it played host Grenada.
For Starkville, it was the first big challenge it had faced in Dizzy Dean this year. All of the teams, including South State runner-up Newton County were battle-tested. Smith knew his team would have to play well to win the two-game tournament.
"The four teams that were up there were all travel ball teams so it was good baseball," Smith said. "Kids threw strikes and made plays."
It's the end of the road for Starkville's 12-year-olds in Dizzy Dean competition, but the same team will be competing at home in a different tournament this weekend.
Starkville is hosting the Grand Slam Tournament at the Sportsplex and the same group of All-Stars for Starkville will be there. Pool play begins on Friday night as Starkville plays Winona in the first game at 5:30 p.m. and Louisville at 7:20 p.m.
Eupora, Mathiston and Corinth will also have teams represented this weekend.
Clarksdale 8, Starkville 3
BATESVILLE – Starkville's 10-year-old Dizzy Dean All-Stars lost to Clarksdale in the first round of the state tournament on Tuesday night.
After winning the South State Tournament in Indianola on Monday night, Starkville couldn't keep the momentum going against a very good Clarksdale pitcher, who went six innings, allowed five hits and three runs, while striking out six.
"We faced a real dominant pitcher," Starkville coach Ben Carver said. "We hit the ball well, but just couldn't find the holes or get it into the gaps."
Alex Edelblute, Sam Wall, Nate Fratesi Will Akers and Jack Johnson had one hit each for Starkville.
Walt Anthony was the losing pitcher for Starkville, but only surrendered two hits and one run over 1 1/3 innings.
"I'm proud of the boys," Carver said. "They played together and really lifted each other up."
The members of Starkville's 10-year-old All-Stars are Akers, Anthony, Edelblute, Fratesi, Johnson, Wall, Quintin Baker, Hayes Carver, Tanner Chance, Hank Hollingsworth, Brody Wright and Jace Yates.
Assisting Carver were coaches Kevin Edelblute and Brantley Johnson.