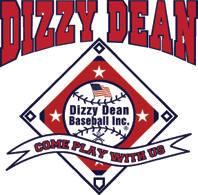 HOUSTON – A 33-run outburst in two games on Saturday enabled the Starkville American 8-year-old Dizzy Dean All-Stars to play their way into the South State Tournament championship game.
After defeating Starkville National 17-5 in an all-Starkville matchup, Starkville American continued its momentum against Louisville and won a 16-3 decision.
Against Starkville National, Knox Smith, Reed Sparks, Thomas Collier and Cline Kemp had three hits each for Starkville American, while Smith, Sparks and Collier scored three runs each. Among the players with two hits each were Murphy Gordon, Kylan Pulliam, Cooper Anthony and RJ Collier, and Preston Crouch, Will Thomas and Caden Breen contributed one hit each. Anthony and RJ Collier scored two runs each, while Gordon, Crouch, Pulliam and Kemp crossed the plate one time each.
Gordon, Sparks, Crouch and Kemp had three more hits each for Starkville American in the win over Louisville, while Pulliam, Thomas and Knox Smith had two hits each and Anthony, Breen, Stokes Smith and RJ Collier had one hit each. Sparks and Crouch scored three times each, Gordon, Pulliam, and Knox Smith came across the plate twice each, and Anthony, Cline, RJ Collier and Stokes Smith scored one run each.
Starkville American will play in the state championship game Sunday at 3:30 p.m.
Starkville National bounced back from the loss to Starkville American and edged West Point 21-20 on Saturday. Parker Doughty had a double with the bases loaded to end the game.
Harris Smith led the way for Starkville National at the plate, but coach Ryan Smith said "everyone contributed when it counted."
In Starkville Nationals' 20-3 victory over Columbus National on Friday, Harris Smith and Will Eastman  led the team with four hits each.
Starkville National was able to out-slug host Houston 16-11 in a late game Saturday night and remain alive to face Louisville Sunday at 2 p.m. If Starkville National wins that game, it would set up another meeting with Starkville American for the championship.
Starkville 19, Choctaw County 0
Starkville 23, Lowndes County 0
COLUMBUS – The Starkville 12-year-old Dizzy Dean All-Stars have barely broken a sweat to get to Monday's Dizzy Dean South State championship.
After dispatching of West Point 22-0 in the first day of competition on Thursday night, Starkville got to skip Friday's competition in a move through the winner's bracket to Saturday.
Another area team, Choctaw County, competing for the title went through the first two games of the bracket and stayed undefeated to meet up with Starkville in Saturday's first game.
Starkville made a statement right away.
It was a win in game one of the day for Starkville and it followed that up by beating Lowndes County, both in just three innings each.
"Neither team really walked that much," Starkville coach Allan Smith said. "We just hit the cover off of the ball. I was really proud of our offensive approach and our pitching was just outstanding again.
"The first game (Choctaw County) sent the minimum nine batters to the plate in those three innings. That just does wonders for you when you're trying to win a tournament and conserve pitching."
Starkville is 3-0 in the South State tournament and it could possibly play just four games over the five-day period. It couldn't be a better situation for Starkville as it gets yet another day off Sunday and comes back to Columbus for the championship on Monday. Starkville will have to be beaten twice by a team coming through the loser's bracket to leave without the championship.
Most importantly to Smith, he has all of his pitching available for whoever might come his way, and by all, he means all 12 players on the team are active and available to throw on the mound.
"We'll have every one of our pitchers by the time we come around Monday," Smith said. "As long as we continue to hit the baseball, we're going to have a chance to win the trophy. We're excited to get a chance to compete for it."
The first game on Monday is set for 6 p.m. at Propst Park in Columbus. If Starkville were to lose, it would have to play a game two around 8:30.
Starkville 18, Calhoun City 5
Saltillo 20, Starkville 19
SENATOBIA – The Starkville 6-year-old Dizzy Dean All-Stars took the field twice on Saturday at the state tournament and split a pair of games.
After defeating Calhoun City in four innings, Starkville was edged by Saltillo to end its tournament stay. It was the second one-run loss of the tournament for Starkville as it also dropped a 14-13 outing against Greenwood on Thursday.
Starkville coach Andrew Shapley said the event was a good experience for his team and said it "played three great games."
"All three opponents were quality teams," Shapley said. "We will play in the Grand Slam Tournament next weekend in Winona and our boys will be ready to get back on the field to compete."
The weather was the story of the day through two days of the state tournament, but Shapley said the officials managed the situation well.
"Senatobia Parks and Rec did a great job getting the fields ready through all the rain during the first two days," Shapley said.
Starkville 10, Columbus 9
Starkville 10, Choctaw County 3
INDIANOLA – Starkville's 10-year-old Dizzy Dean All-Stars won a pair of games at the South State Tournament on Saturday and advanced to Monday's championship game.
After defeating Columbus earlier in the day, Starkville won another game late Saturday against Choctaw County to remain undefeated at South State.
"The pitching has been stellar, and we have all of our starting pitchers ready to go for the championship game," Starkville coach Ben Carver said. "All of the guys are hitting solid, and we look forward to playing in the championship game Monday."