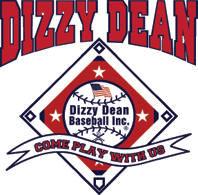 HOUSTON – Shutouts were twice as nice for the Starkville American 8-year-old Dizzy Dean All-Stars on Thursday as they blanked a pair of opponents at the state tournament.
After defeating host Houston 8-0 in five innings, Starkville also handled Union 15-0 in four innings.
Starkville had quite an impressive offensive outing against Union.
Murphy Gordon, Knox Smith, Preston Crouch, Thomas Collier and Kylan Pulliam all had three hits and two runs scored each, while Reed Sparks  and RJ Collier had two hits and two runs scored each, Caden Breen had a hit and a run scored and Will Thomas contributed a hit.
In the win over Houston, Cline Kemp drove in the winning run for Starkville American with a double. He added a single and had three RBIs.
Also for Starkville American, Sparks and Thomas had two hits and an RBI, Crouch had two hits and two runs scored, Cooper Anthony had two hits, two runs scored and an RBI, Gordon, Breen and Stokes Smith had a hit and a run scored, Collier had a hit and drove in a pair of runs and Pulliam scored a run.
Starkville American will now take on Newton County Friday at 6 p.m.
Rain pushed back the schedule for Starkville National, but it was able to get its game in against Mantachie late on Thursday night.
Starkville National defeated Mantachie 16-1 and coach Ryan Smith was pleased with the outing.
"It was a good effort from everyone on the team," Smith said.
Starkville National will play at 7:30 p.m. tonight against an opponent to be determined.
Starkville 9, West Point 3
INDIANOLA – The Starkville 10-year-old All-Stars jumped out to a 4-0 lead after two innings and put the game away with five runs scored in the fifth inning.
That was more than enough run support for pitchers Will Akers, Walt Anthony, Jack Johnson, Brody Wright and Alex Edelblute, who combined to hurl a one-hitter.
"Pitching solidified things," Starkville coach Ben Carver said.
Offensively, Edelblute, Nate Fratesi and Sam Wall each drove in two runs with a hit each. Wall and Edelblute had one triple each, while Quintin Baker added a double for the only other extra base hit. Johnson had a single.
Starkville 22, West Point 0
COLUMBUS – Starkville entered Thursday's Dizzy Dean South State tournament as one of the favorites to win it all.
The 12-year-old All-Stars have as deep of a pitching group as anyone in the tournament with all 12 players able to get on the mound and compete. Allan Smith counts that the most important part of navigating through Dizzy Dean where pitch counts can become an issue.
After getting a bye in round one on Thursday, Starkville already had that advantage over West Point, which defeated Nettleton earlier in the day to advance. While the Starkville All-Stars were already a strong pitching staff, it was the offense that came alive in a big way in the 22-0 win in just three innings.
"We hit the ball well and they struggled to throw strikes," Smith said. "The pitch count was tough for them, but our two kids did an incredible job. Having 12 kids that can pitch is a blessing. We don't have to strike kids out, but we have to throw strikes."
Cameron Sherman and Jackson Riekhof combined for the shutout against West Point. Sherman threw the first two innings and Riekhof the final frame to help get the win. Neither threw over 25 pitches, which has them prepared to come back on Saturday if needed.
Starkville scored seven runs in the first inning and added on another one in the second to take a commanding 8-0 lead. It provided the knockout blow in the third with 12 runs to run away with it.
Sherman did his job on the mound, but he was also leading the way at the plate with four hits. Luke Johnson and Luke McKenzie each had three hits while Donovan Moorhead, Tanner McKee, Kade Waltmon and Walker Hilbun had a hit each.
Sitting in the catbird seat, Starkville now gets a bye until Saturday. It will play the winner of Choctaw County and Ripley at 10 a.m. Those two teams were playing at the same time as Starkville on Thursday night.
With two wins on Saturday, Starkville will advance all the way to Monday's championship game at 6 p.m. The games are being played at Propst Park in Columbus.