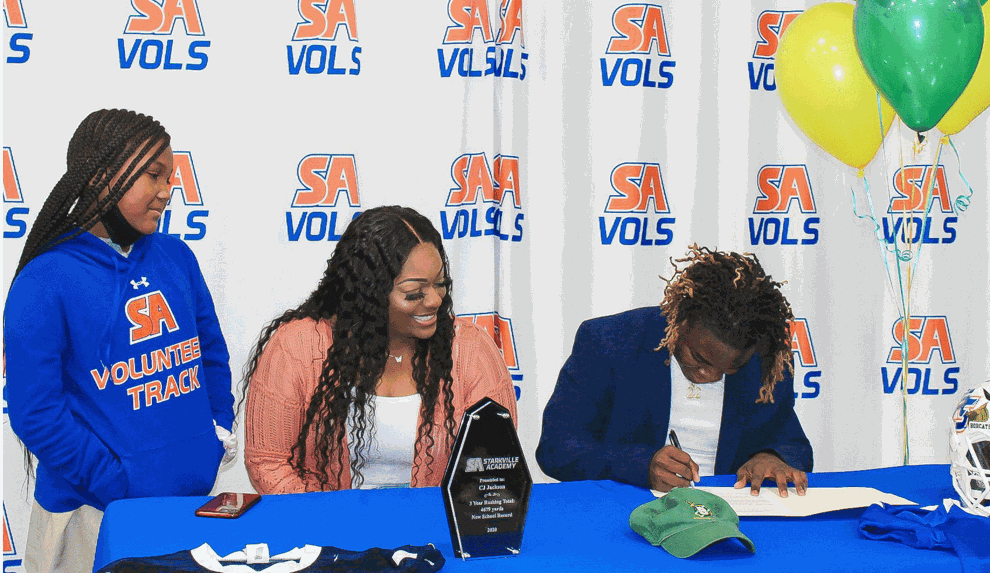 Starkville Academy's CJ Jackson is taking his smile to Belhaven.
The Volunteer runningback, who was the Starkville Daily News All-Area Offensive Player of the Year, celebrated his signing on Monday with family, friends, coaches and administration.
For more on this story, read our news edition from Tuesday, February 9 or click here to subscribe to our e-edition.