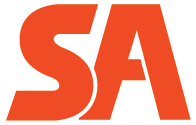 COLUMBUS – Lillee Alpe scored her 1,000th career point on Tuesday night as the Starkville Academy Lady Volunteers defeated rival Heritage Academy 60-34 on the road.
Caroline Wood was the leading scorer for Starkville Academy with 21 points, while Meri Laci Archer added 13 points and Alpe finished with 12 points.
The Lady Vols improved to 10-7 overall and 3-1 in Class 4A, District 2.
Starkville Academy also won the junior varsity girls game 25-24 on a shot at the buzzer by Sara Stokes McReynolds, who had 12 points.
The Vols lost to the Patriots 63-37 in the varsity boys game. Dre Frazier scored 10 points for Starkville Academy (10-4, 3-1).
In the junior varsity boys game, Wiggy Ball had 16 points as the Vols won 41-29.