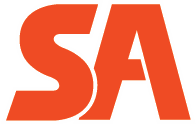 Before thunderstorms rolled into the area Saturday night, the Starkville Academy Volunteers defeated Oak Hill Academy in high school baseball action.
Mike Winfield went the distance on the mound to get the victory for the Vols.
Earlier in the day, Starkville High School swept Louisville in a doubleheader by scores of 14-7 and 6-4.
For details on these games, see Sunday's Starkville Daily News sports section.