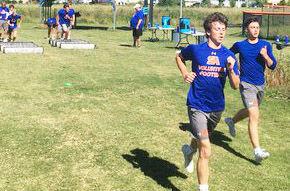 Even with social distancing in place, work was getting done as football strength and conditioning entered its second week for the Starkville Academy Volunteers.
It may have been week two for the players, but Starkville Academy head coach Chase Nicholson was chomping at the bit to get back together with his program after being out of town last week.
For more on this story, read our news edition from Tuesday, June 2, or click here to subscribe to our e-edition.