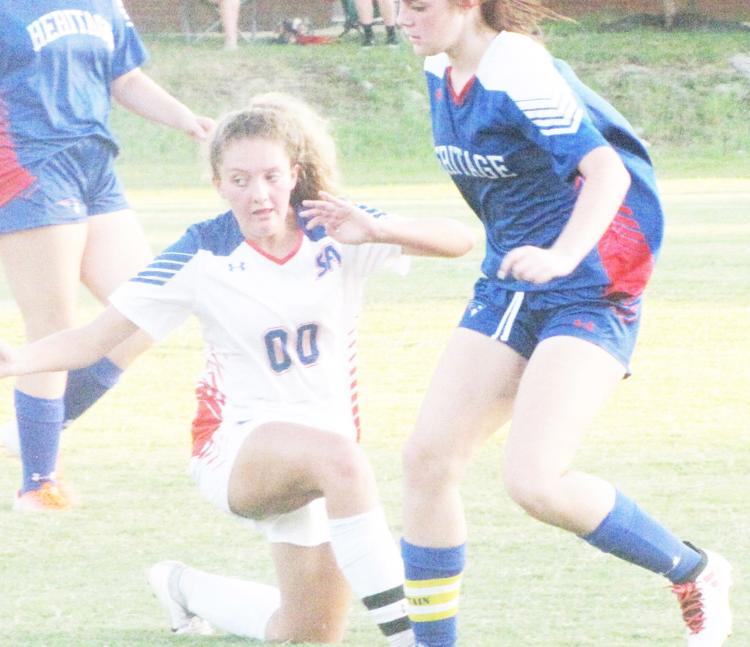 COLUMBUS – It wasn't a pleasant experience the last time the Starkville Academy Lady Volunteers went on the road for a soccer match.
The Lady Vols traveled to Greenville last Thursday and lost a tough 1-0 decision to Washington School and that stung a bit.
On Tuesday, Starkville Academy journeyed the opposite direction on Highway 82 to meet rival Heritage Academy in a Golden Triangle battle.
Kaitlyn Bock and Lauren Bock put together a little sister act with one goal each in the first half and the Lady Vols shut out the Lady Patriots 2-0.
For more on the Lady Vols, see Wednesday's Starkville Daily News.