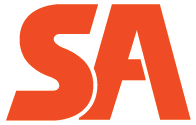 CLEVELAND – The Starkville Academy Volunteers defeated Bayou Academy in game two of a AAA playoff series Wednesday 16-6 and advanced to the next round.
Starkville Academy scored five runs in the first inning and didn't look back.
The Vols (15-9) advance to play the winner of the Heritage Academy-Indianola Academy series.
For more on Wednesday's win for SA, see Thursday's Starkville Daily News.