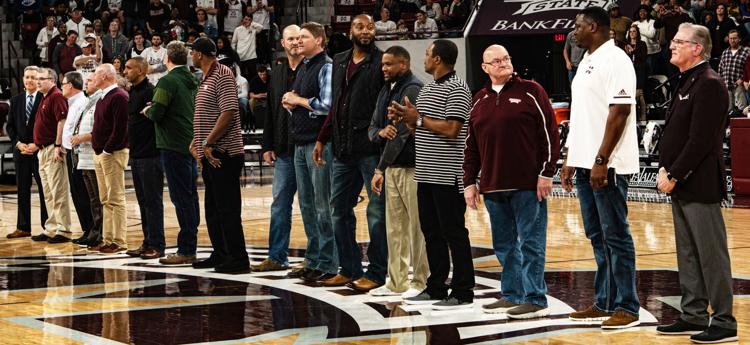 One of the most successful stretches in Mississippi State men's basketball history was celebrated Saturday night.
During the men's game between the Bulldogs and the Vanderbilt Commodores at Humphrey Coliseum, the 1994-95 and 1995-96 MSU teams were recognized.
It has been 25 years ago since the 1994-95 Bulldogs advanced to the NCAA Sweet 16, while the 1995-96 team followed that up with a Final Four appearance.
The history of Mississippi State men's basketball was already well-documented, especially with the Game of Change and the NCAA Tournament appearances under coach Babe McCarthy, but coach Richard Williams put the Bulldogs back on the map with the Sweet 16 and Final Four.
Sometimes the 1994-95 MSU group gets lost in the shuffle a little bit because of the accomplishments of the unit that came after, but it established the momentum and belief that made the Final Four run the next year possible.
For more on sports editor Danny P. Smith's thoughts on the 1994-95 and 1995-96 Bulldogs, see Sunday's Starkville Daily News.