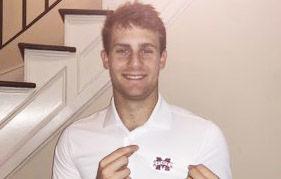 Stone Simmons finished out his freshman season at Furman this year prematurely due to the cancellation of the season because of the novel coronavirus (COVID-19) pandemic and then the school discontinued the baseball program.
Mississippi State head coach Chris Lemonis quickly utilized his ties to the state of South Carolina and nabbed Simmons fresh off a solid start to his career.
"Beyond blessed today to announce my commitment to further my academic and baseball careers at Mississippi State University!," Simmons tweeted.
For more on this story, read our news edition from Saturday, May 30, or click here to subscribe to our e-edition.