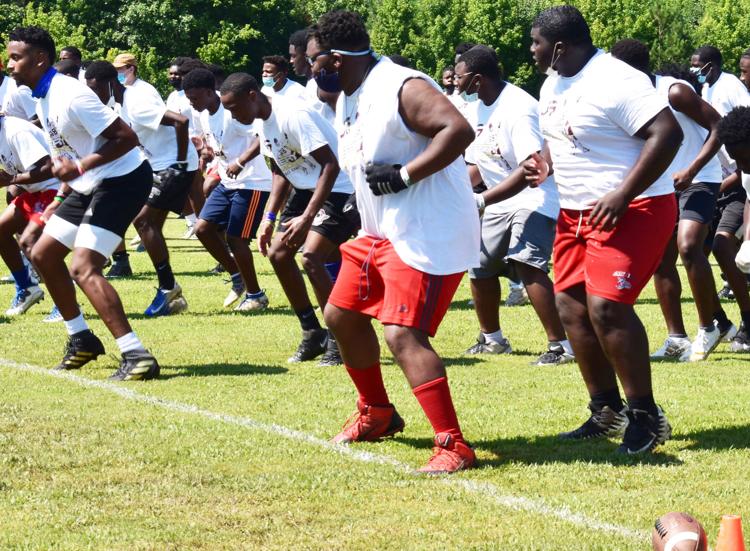 For two days in Starkville, National Football League players were able to share in the football experience with youth from all over the area, state and even out of state.
The Jeffery Simmons Football Camp took place Friday and Saturday at the Starkville Sportsplex. Everyone seemed to be having a good time.
That goes for the old as well as the young.
Elgton Jenkins, who played for Mississippi State from 2015-18 and will be entering his second season with the Green Bay Packers, was glad to help a former teammate for a good cause.
For more of Starkville Daily News sports editor Danny P. Smith's observations from the camp, read our news edition from Sunday, July 12 or click here to subscribe to our e-edition.