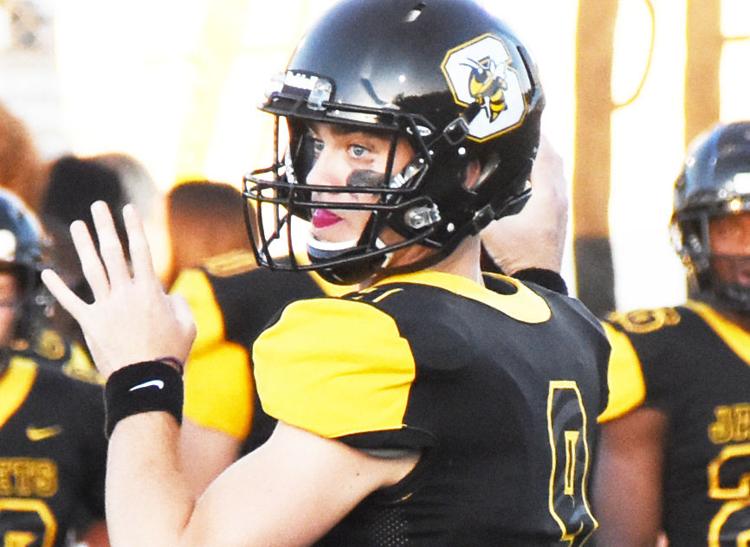 As 14 of his teammates announced their college decisions in the Starkville High School gym on Wednesday afternoon, quarterback Luke Altmyer couldn't help but think of the future.
The clock is now ticking for Altmyer's own national signing day a little less than a year from now, but he's not planning any special announcement or selecting a hat on the table. Altmyer has already made his decision and locked up his spot in the class of 2021 as he visited Florida State two weeks ago and this week picked the Seminoles as his college choice.
It was a surprise to many that Altmyer pulled the trigger on the Seminoles this early in the process after just one visit, but a closer dive suggests there shouldn't have been any surprises at all. New head coach Mike Norvell was one of the first coaches on Altmyer's radar back during his sophomore season and he's been building a relationship with the talented quarterback for a couple of years now.
"Those guys were the first to believe in me," Altmyer said. "Mike Norvell and (offensive coordinator) Kenny Dillingham were the first to offer me at Memphis. When I went down there they made me feel celebrated. They wanted me and I didn't feel that kind of love, want or need out of any other school. It was great.
"They went out of their way to make sure I saw everything whether it was classes on campus and all of the facilities. There were only about 12 kids there and I was the only quarterback which it felt really good. They said I was the guy they wanted, and I was the first one that they offered."
For more on Altmyer's decision, see Saturday's Starkville Daily News.