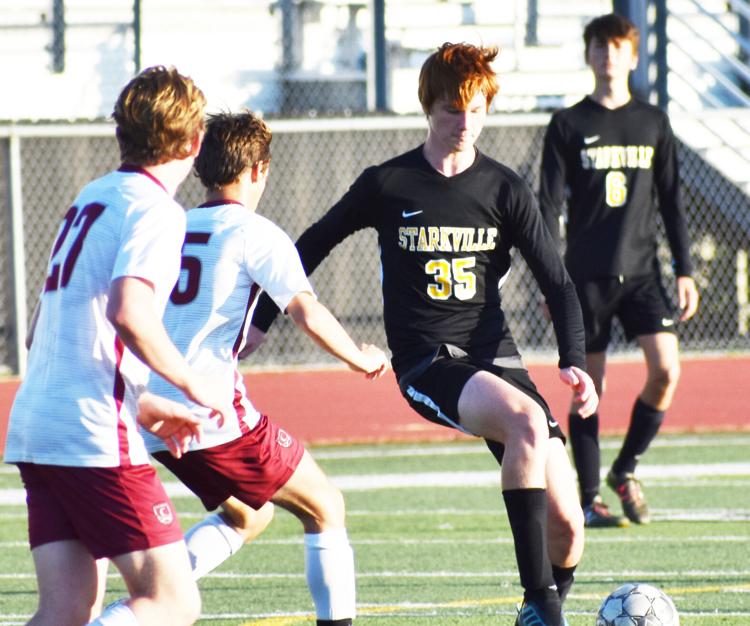 After scoring the only goal for the Starkville Yellow Jackets in a 3-1 loss to Clinton on Thursday night, Bush found the back of the net once again with 15:37 remaining in the first half against Caledonia.
Bush was not the Jacket with a goal in the match as five more players got into the scoring fun in a 6-0 victory.
For more on this story read our news edition from Sunday, November 15 or click here to subscribe to our e-edition.