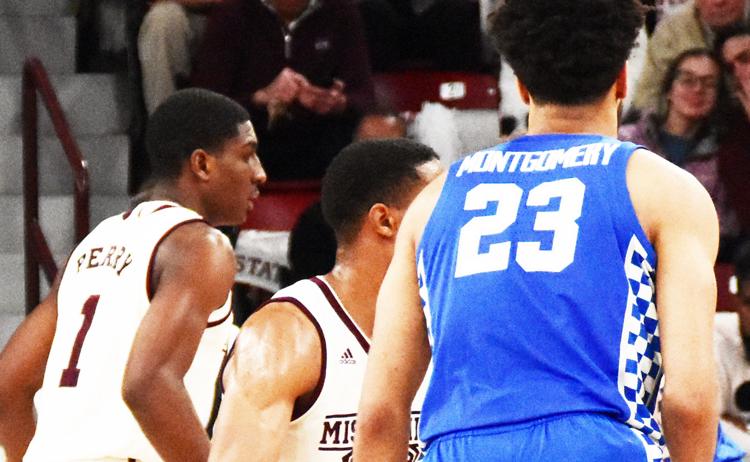 Reggie Perry continues to establish himself as perhaps the Southeastern Conference's best player. The Mississippi State forward was chosen as the league's Co-Player of the Week on Monday, his second weekly honor from the SEC over the last three weeks.
As good as he's been, Perry can't afford to let up.
Tuesday night, Perry and the Bulldogs (14-7, 5-3) are on the road facing No. 15 Kentucky (16-5, 6-2). It's a tremendous test for a red-hot MSU squad that has won five straight league games. However State hasn't beaten the Wildcats in 11 years and have lost 13 games in a row overall to Kentucky.
"They're obviously a great team and they're really well-coached," MSU head coach Ben Howland said. "(Kentucky's John Calipari is) a Hall of Fame coach.
"They have a lot of talent and a lot of ability."
For more on the Bulldogs as they get set to take on the Wildcats, see Tuesday's Starkville Daily News.