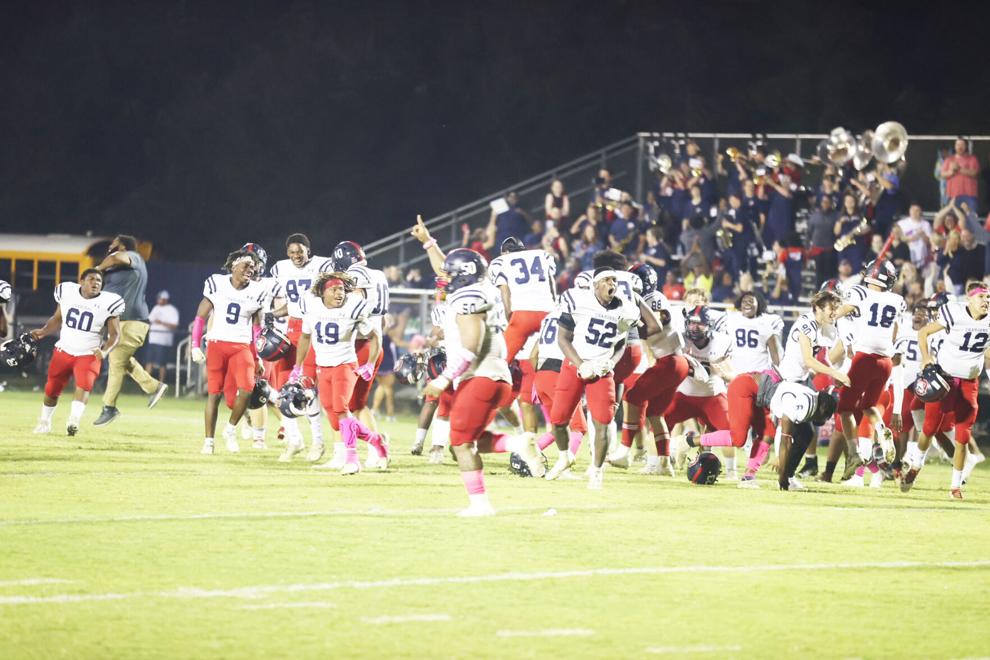 MABEN – With 30 seconds remaining in a tie game and the Wolverines at the 1-yard-line, the Chargers held East Webster out and force a field goal. A miss sent the game to overtime, but the Choctaw County had to get another stop inside the 5 to win it.
Facing fourth and goal from the 2, the Chargers saw a Kaleb Warnock roll out to the right side and defensive lineman Calvin Roberts batted down the pass. The incompletion gave Choctaw County a thrilling 21-14 win in overtime and the keys to the bus in Class 2A, Region 2.
For more on this story, read our news edition from Saturday, October 9 or click here to subscribe to our e-edition.