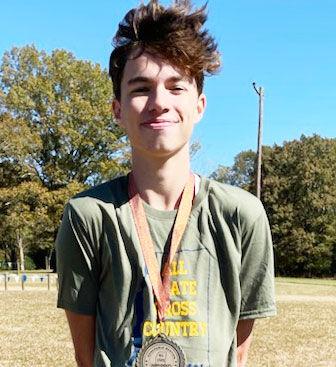 Cross country runners don't just show up at meets and have success without years of preparation.
Rhett Schimpf of Starkville High School is a good example of what hard work in the sport can do.
The senior Yellow Jacket finished sixth in the Class 6A State meet a couple of weeks ago and earned All-State recognition, then competed at the Meet of Champions and came in ninth overall to capture an honorable mention All-State honor.
For more on this story, read our news edition from Thursday, November 18 or click here to subscribe to our e-edition.