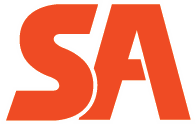 CANTON – The Starkville Academy Volunteers got their District 2-AAA series with Canton Academy off to a great start on Monday night with a doubleheader sweep 13-0 and 13-11.
The 13-0 win in the first game was highlighted by a complete-game five-inning one-hitter by Griffin Little.
Offensively, Harris McReynolds had three hits, including a double, while Cooper McNeel had a home run.
The Vols scored 13 runs again in the second game on 13 hits.
Taylor Arnold went deep twice and added a single with five RBIs to pace the Starkville Academy hitting attack. He also got the win on the mound.
The Vols are scheduled to play Canton Academy again at home on Tuesday night.