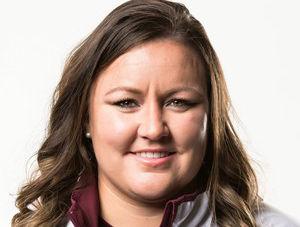 Samantha Ricketts may not have experience as a college softball head coach.
What she does have at Mississippi State to launch her first season in that position is veteran players like Mia Davidson, Candace Denis, Fa Leilua and Emily Williams, who have been through the battles of the Southeastern Conference.
The Bulldogs open the season Friday at the NFCA Leadoff Classic in Clearwater, Florida, and Ricketts likes her upperclassmen as well as the newcomers.
"When I look at the team, I see a lot of experience in returners as well as a very athletic group of freshmen, who are excited and are going to be fun for us moving forward," Ricketts said. "We're getting them acquainted and acclimated with the returners. They're really a group of who loves softball and they want to get out there, play and compete, so that's been a lot of fun for us."
MSU returns the "Thunder and Lightning" duo of Davidson and Leilua, who combined for 48 home runs for MSU last season. Davidson had 26 round trippers, while Leilua hit 22 homers.
For more on the Bulldogs, see Friday's Starkville Daily News.