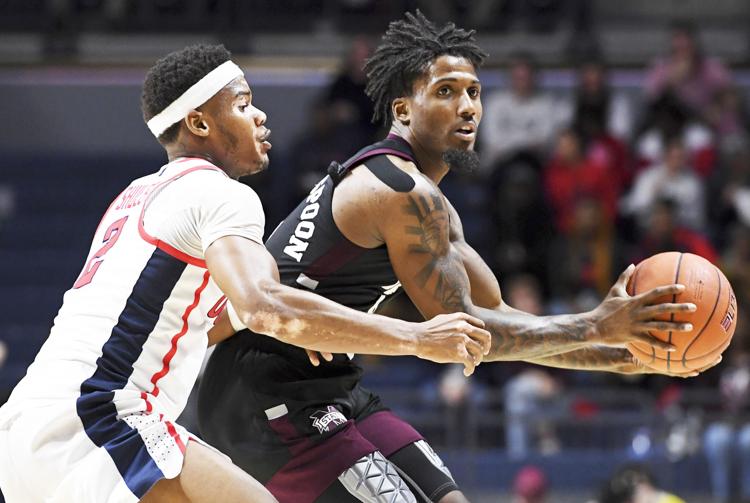 OXFORD – Mississippi State finally got off to the strong start it has been wanting.
The Bulldogs have had multiple games lately where they had to claw back from behind to win.
On Tuesday night in Oxford though, State was sitting pretty midway through the first half against Ole Miss, sporting a comfortable 13-point lead, then the wheels completely came off for MSU.
The Bulldogs ultimately fell 83-58 to the Rebels at The Pavilion. The game turned into every bit the blowout that the final score indicates.
"That's the first time all year anyone has beaten us like that," Mississippi State head coach Ben Howland said.
It was a frustrating night on multiple fronts for the Bulldogs.
First, there was the blown lead. MSU charged strong out of the gate. The Bulldogs built a 26-13 advantage 13 minutes into the game and led 31-18 with just 4:20 remaining until halftime.
"I thought we came out in the first 10 minutes and played about as well as we can play at both ends of the floor," Howland said.
For more on the Bulldogs and the Rebels, see Wednesday's Starkville Daily News.