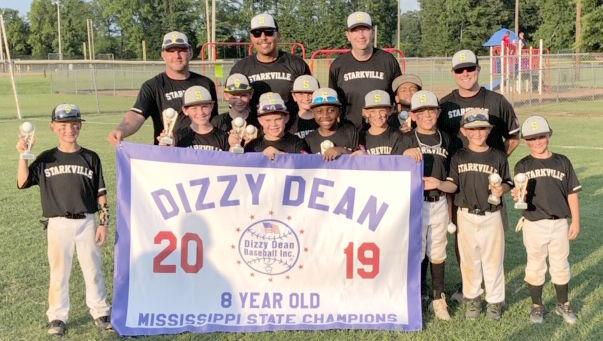 HERNANDO – It only took 43 minutes on Monday for the Starkville American 8-year-old All-Stars to capture the Dizzy Dean State championship.
Starkville edged Batesville 2-1 to claim the overall State trophy, one night after winning the South State title in Houston in an all-city matchup with Starkville National.
In a game where everything was magnified, Murphy Gordon had two hits and scored one of the runs for Starkville American against Batesville.
Stokes Smith scored the other run and added a hit, while Reed Sparks, Thomas Collier, Kylan Pulliam, Caden Breen and Cline Kemp had one hit each.
For more on Starkville Americans' State championship, see Tuesday's Starkville Daily News.