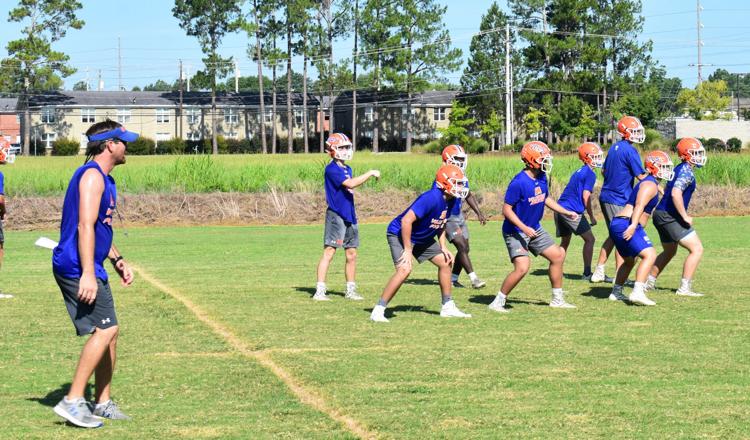 There are no bad questions on the first day of football practice.
At Starkville Academy, the coaching staff was ready, willing and able to provide answers.
The Volunteers began 2020 fall drills on Monday where the conversation was actually more important than getting everything right on the field.
"There is never really a bad question you can ask," Starkville Academy junior lineman Charlie Cox said. "We have fun while we are doing it."
For more on this story, read our news edition from Tuesday, July 28 or click here to subscribe to our e-edition.