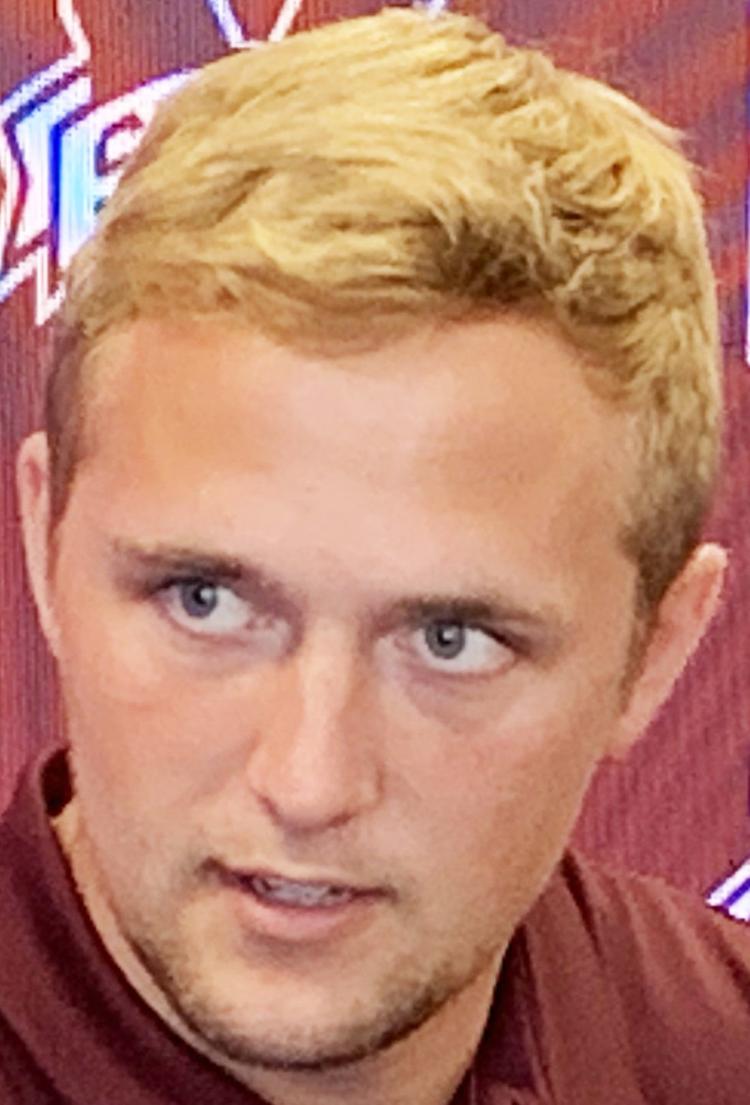 Tommy Stevens has been at Mississippi State for a few weeks now.
The graduate transfer quarterback from Penn State has been building relationships with his new teammates and he's now in the midst of a competition to try and win a starting job for the Bulldogs. All that has been the easy part for Stevens so far. All that is just football. He's used to that. There's one thing the Indiana native isn't quite as familiar with though.
"Everyone always asks what's the biggest thing for me and it's got to be the heat," Stevens said on Monday in his first meeting with local media since he signed with MSU back in May. "The heat's got to be the biggest thing for me."
For more from the Bulldog quarterbacks, see Tuesday's Starkville Daily News.