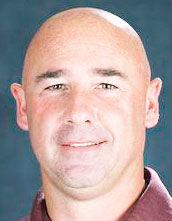 Peterson announced in March of 2021 that he would be joining Machado-Patano Design Group but couldn't stay away long. Zach Arnett is hiring Peterson to be his chief of staff for the coach's first football staff as head coach of the Bulldogs. It's a return to the staff for Peterson after previously serving as MSU's director of player personnel from 2016-21.
A Louisville, Miss., native, Peterson was successful everywhere that he coached during his career. From helping his Wildcats team win a state championship in high school to competing and winning state titles as a coach, Peterson got the job done.
For more on this story, read our news edition from Wednesday, December 4 or click here to subscribe to our e-edition.